Bazaars. Who doesn't love them? Imagine a long strip of stalls offering interesting finds at rock-bottom prices. Even if you don't intend to shop, it's okay, because you're in for a delightful visual treat when you visit bazaars.
As an unofficial Baguio City resident (because I've been staying in-and-out of the city for four years now), I feel excited when the month of February looms in because of the Panagbenga ("season of blooming") Festival – a month-long celebration composed of dances, pageants, and shows. The festival's highlight is the last weekend of the month wherein grand flower-adorned floats are paraded. There's an enormous scattering of celebrities and of course, tourists everywhere.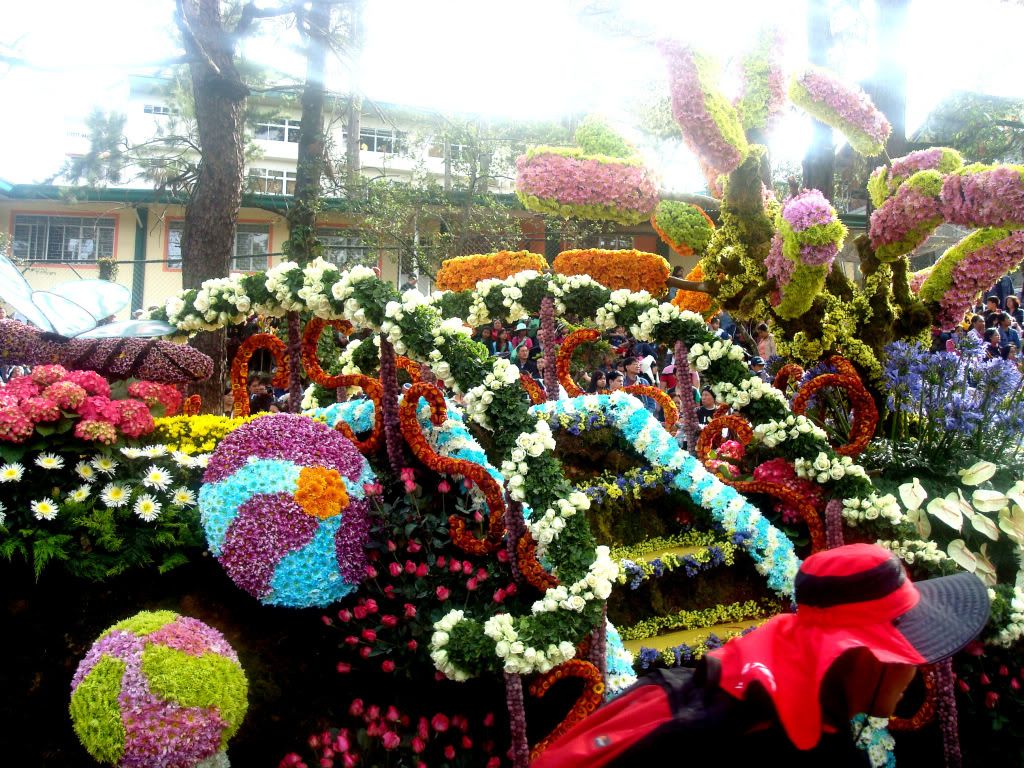 Yes, that's the 18-year-old AJ Perez who died a few days ago (photo from my friend, Gwynn).
No matter how beautiful the floats are, I cannot hide the fact that what really excites me is the "Session in Bloom" bazaar which takes place a day after the parade. The bazaar has quirky finds which you don't see in shopping malls. Here are some of the certified eye-candies which stood out for me among the 200+ stalls:
If ever you're in Baguio City during the last weekend of February, don't forget to visit Session Road and remember the S.O.P in bazaar-hopping: wear comfortable shoes!